The talks between Belarus and Russia leaders, Alexander Lukashenko and Vladimir Putin, confirmed the high pace of integration and enormity of the challenge that the Union State faces. Such opinion was expressed to BelTA by Dmitry Golubnichy, analyst at the Belarusian Institute of Strategic Research, as he commented on the talks between the two presidents.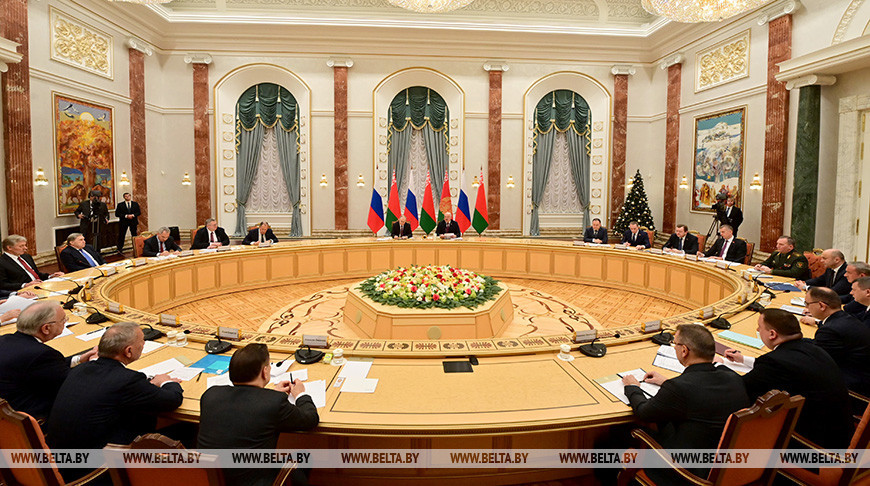 "First of all, attention is drawn to the practical significance of the talks, which obviously contributed to progress on the integration issues due to bringing sensitive aspects at the presidential level. The nature of the event also made it possible to ideologically accompany the cooperation with the necessary meanings, allowing to more fully represent the image of the future Union State, the direction of its development and the substantive content of the agenda," Dmitry Golubnichy said.
In addition, this event furthered the development of positive images of integration, where economic issues are in the first place. "Under the circumstances of sanctions, achieving success is complicated, but Belarus and Russia succeed. A vivid confirmation, for example, are intensive activities in import substitution, which will become a key driver of Belarusian-Russian relations," the analyst noted.
"In general, given the complexity of the international situation and the continuing likelihood of our long-term development in the face of confrontation, the image of the future Union State, however, does not exclude the prospect of a decline in the severity of the global confrontation," the expert added. "In such scenario, the positive effects of any integration processes will be significantly multiplied. In these circumstances, the fact that Belarus continues to promote a constructive agenda amid conflicting international relations and claims the need to discuss issues of common regional security, as well as the architecture of the future world order, which is possible only through a multilateral equal dialogue, is of particular importance".