Citizens of the Republic of Belarus are guaranteed
the right to health protection, including free treatment
at the expense of public funds in order
established by law. Citizens care
about preserving their own health...
Article 45. Constitution of the Republic of Belarus
Annually On the third Sunday of June, Belarusian doctors celebrate their professional holiday – the Day of the Medical Worker. On the eve of this significant date, the Belarusian Institute of Strategic Research presents the results of a survey conducted by the Social and Humanitarian Research Centre of the Belarus State Economic University with the technical support of BISR (based on InfoSociology) among healthcare workers in March - May 2022. The sampling consisted of 3,055 respondents representing all regions of the country and types of healthcare institutions.
The conducted survey records the positive social well-being and satisfaction of Belarusian doctors with professional activities (about 80%), which is largely due to the traditionally high attention of the state to the healthcare system.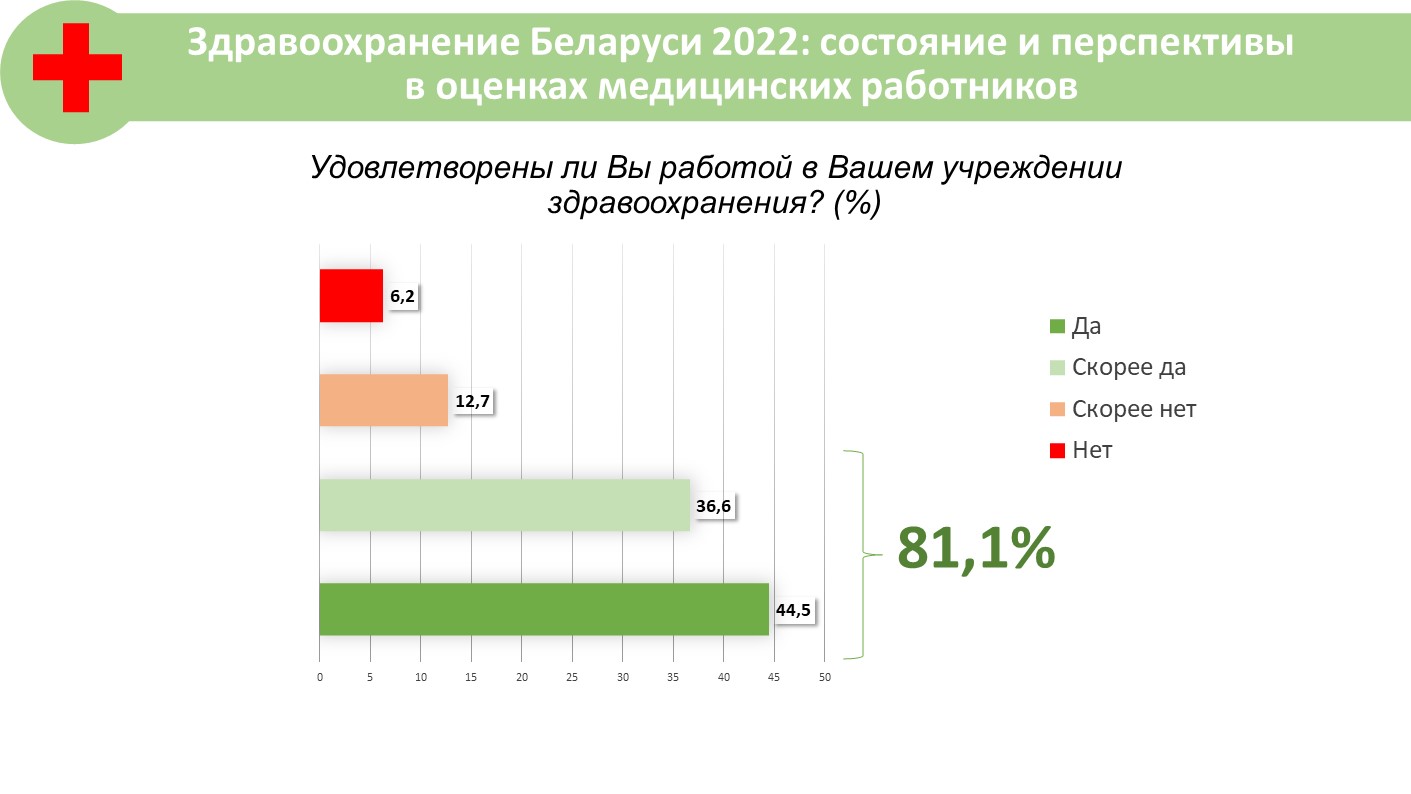 The most successful decisions in the field of healthcare made over the past two years, according to doctors, are:
1) measures to counter COVID-19 (vaccination, introduction of a mask regime, organizing "red zones" in a medical institution, infectious blocks for patients with coronavirus, etc.);
2) increase in income (allowances for work with coronavirus patients, increase in salaries of doctors, trade union payments);
3) informatization of the healthcare system (electronic document management, electronic histories and prescriptions, the ability to make an appointment online);
4) improvement of the material and technical equipment of medical institutions (purchase of modern equipment, especially computer tomographs (CT), modernization of departments).
Respondents highly appreciate the accessibility to the population of the "basic package" of medical services provided by the state: a call for an ambulance (about 80%), a doctor at home, the opportunity to take tests, undergo a professional examination and a medical check-up (about 60%). The optimal medical workers consider the interaction in which the doctor develops together with the patient an accessible both organizationally and financially treatment strategy.
One of the most relevant issues for the medical community is the need for citizens to realize their own responsibility for their health. In particular, there is a clear understanding among medical workers that health depends on the lifestyle that a person leads – this viewpoint is shared by about 90%.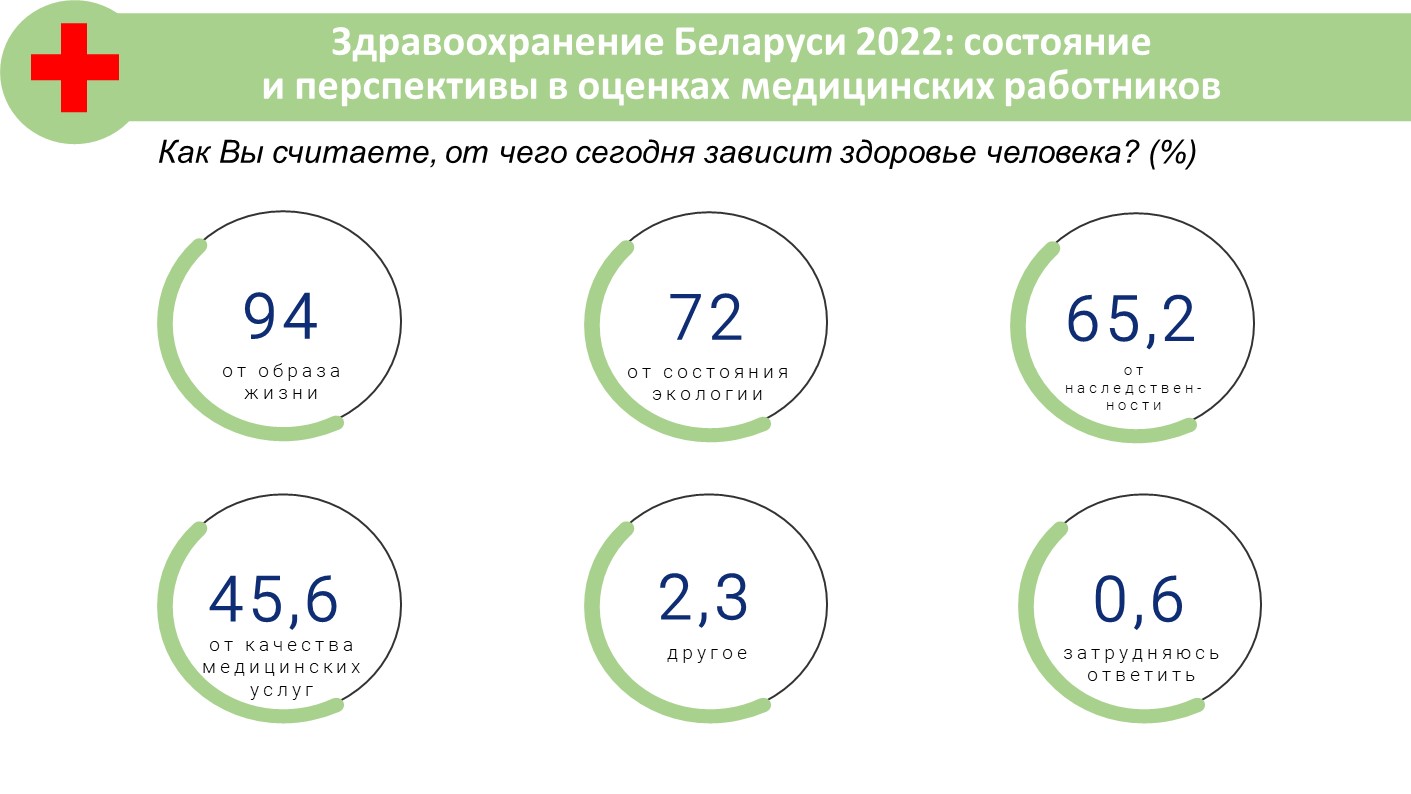 Therefore, it is important to continue to popularize a healthy lifestyle, popularize regular physical education and sports, implement and improve educational programs to form the priority of health for various groups of the population (first of all, among young people), support constructive public initiatives related to solving these tasks.
Therefore, the medical profession remains highly approved and recognized by the Belarusian society as a labor activity, an attractive direction for the career choice of young people. The healthcare sector has significant development potential and is of particular importance for the future of Belarus.