On the side-lines of the Minsk dialogue, the "Nasha Niva" correspondent spoke with Oleg Makarov, Director of the Belarusian Institute for Strategic Research.
We asked Mr. Makarov what exactly BISR does and what progress it has made.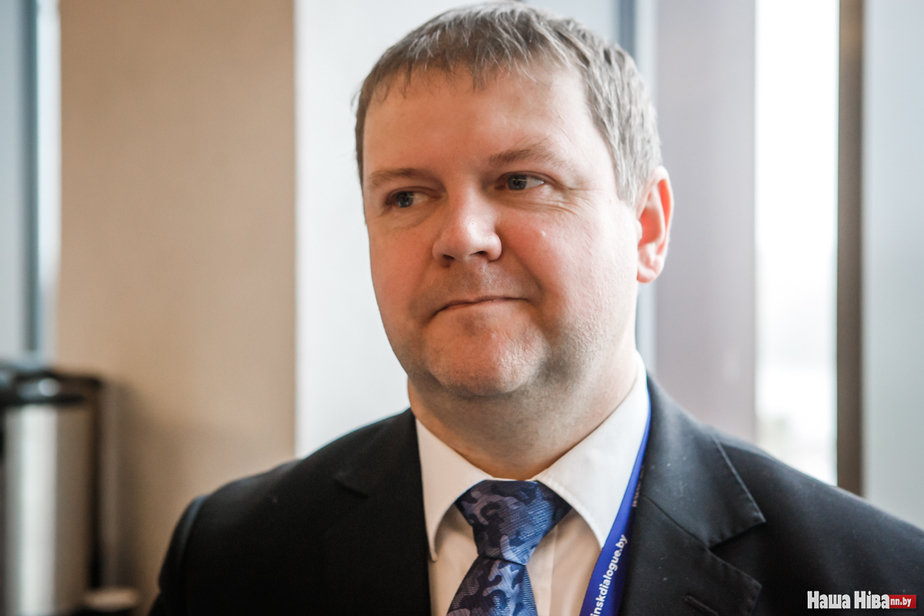 "We are working very fruitfully, we have achieved a lot in six months, we are studying the issues of domestic and foreign policy. Now we are at the formation stage, establishing contacts with foreign partners: we have visited Uzbekistan, the United States, Ukraine and a number of other countries. We get acquainted with the think tanks there to understand their strategies and share our understanding", - Makarov said and added that the BISR staffing is almost completed.
"We conduct in-depth analyses, and the results of our research are provided to the Head of State, the Presidential Administration, other agencies and ministries. We participate in public events, our website is almost ready and we will soon start communicating our position in the media, everyone will see our work and its results," he added.
We have noticed that BISR is strongly criticized in the comments on 'Nasha Niva' website for involving only people from the state channels as invited experts.
"And how many employees of Tut.by, NN or Onliner have you invited for consultations to the BISR? - we asked.
"I remember talking to Tut.by, exchanging business cards with them, but that was where everything stopped and now I cannot remember the details. We are open," Makarov answered.