The interest of many in Biden's inauguration in the United States is fueled not only by the inauguration ceremony itself, but also by what relations the U.S. will have with the world, the CTV "24 Hours" News reported. It is clear that it is hard to talk about something in detail. No one knows the right answer. About promoting a "democratic agenda", a separated country, and Trump's future?
There will be a more pragmatic but balanced policy aimed at international relations revitalization
Viktoria Hodosok, CTV:
What will the work of the new U.S. administration bring to the world and Belarus?
Vitaly Demirov, analyst at the Belarusian Institute of Strategic Research:
The work of the new administration will bring, let's say, significant changes in the field of foreign policy, security, and environmental policy. Many say that it will be similar to the policy of the previous administration (Obama's). But I think the changes will be significant, because what Trump had done during his presidency – these changes are already of a certain systemic nature, and to go back, correct, make a certain reset seems to be quite difficult. Therefore, to a certain extent, this will be a more pragmatic, but balanced policy aimed at revitalizing international relations, a number of agreements, treaties, and somewhere stability in the field of security. Many say that the United States will go back, enter into a deal on Iran. Iran, we see, in principle – even in advance – quite actively prepared and increased the infrastructure, the capacity of oil production. There will be a return to the Paris climate agreements, from which Trump withdrew. Consequently, there is a certain regulatory policy in this dimension.
They will have to bring order back to their home
Viktoria Hodosok:
For us, the main thing is what relations the U.S. will have with our country.
Vitaly Demirov:
We remember that even before the end of to counting of the polls, Biden, in principle, spoke about Belarus – that he would continue the sanctions policy. I think, these statements are somewhat exaggerated, since international financial stability and the need for country presence in the same SWIFT International Payment System is now vital. From the standpoint of escalating situation quite harshly, to influence Belarus – especially to disconnect Belarus from the SWIFT system – I think that the administration of the new president will not do this, especially since it is coming, actually, in the wake of quite serious challenges in internal politics. We see protests, we see conflicts of interests, that is, a certain split of elites. Accordingly, they will have to bring order back to their home.
Viktoria Hodosok:
Will this anti-Belarusian policy continue or not? Or it's hard to predict?
Vitaly Demirov:
It's hard for me to say directly if there will be a clear anti-Belarusian policy, but definitely it will be, let's say, unfriendly. However, it will not be rigid.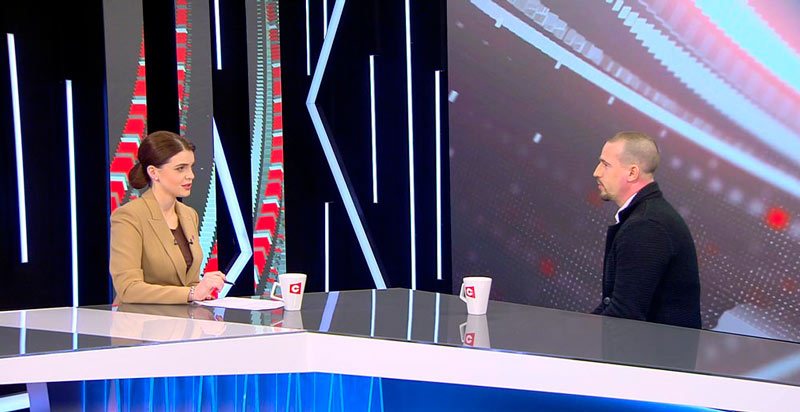 We respond to a certain distorted information mirror of social media, mass media
Viktoria Hodosok:
What will happen in the USA after BIden's taking office, and is Trump right saying the election has been falsified?
Vitaly Demirov:
It is hard to say about falsification. You really need to be an observer, a representative of the relevant commissions. We respond to a certain distorted information mirror of social media, mass media. In general, speaking of democracy on the whole, I would say it is in a kind of a computation. Actually, to a certain sense this is a matter of mathematics. Well, there is Arrow's Impossibility Theorem, it regards the impossibility of democracy due to a number of formal reasons (meaning direct and fair – direct, immediate, and fair democracy). This does not mean at all one should strive to achieve it and, in general, try to smooth these formal shortcomings. What I am saying is that the legal system of any country, of course, has certain, let's say, – they are not perfect – certain shortcomings. However, let's say, it is difficult for us to judge from the outside.
Democrats benefit from a situation where the chains will not fall within individual countries
Viktoria Hodosok:
As regards the situation. What will it be like in the USA after Biden took office?
Vitaly Demirov:
Democrats, given that they pursue a policy of global specialization – not just labor but also the specialization of countries – benefit from a situation where the chains will not fall within individual countries. In other words, so that each country, as in a submarine, cannot escape the conventional global world economic order. That is, some countries should specialize in energy, raw materials, some, like France, – fashion, brands, Germany – industry, Great Britain – finance. This specialization creates, first of all, a demand for international commodity flows which, in fact, are the mainstay of the dollar. Here it is very critical in what conditions these international commodity flows are implemented – they are implemented within the floating exchange rate. In fact, the rate in this system is based on relation to the difference between exports and imports. And this difference, since it is very small, means that the slightest fluctuation in demand (somewhere in foreign markets, some problems inside) would lead to the destabilization of the economy within countries in general. And the United States benefits from this for what reason? Because dollar is a macro hedge asset. Relatively, when the issue is a certain currency panic in a certain country, people convert all their savings in what? In dollars.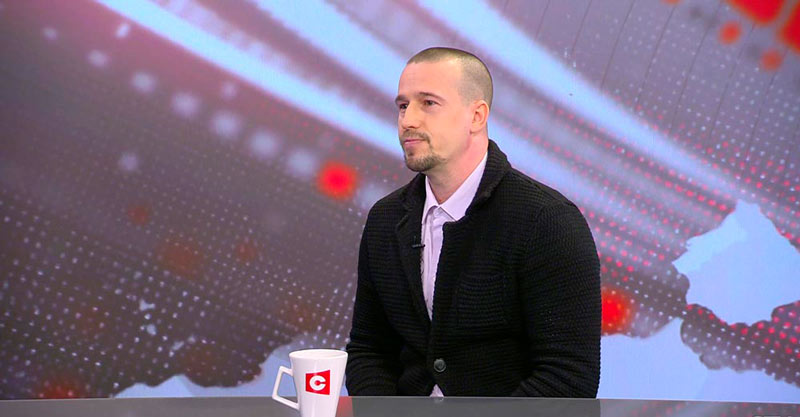 Corporations interfere in politics, they have data in volumes that the state does not have
Viktoria Hodosok:
And in general, can the States, following the storming of the Capitol, candid inauguration, repression of Trump's supporters, promote their democratic agenda?
Vitaly Demirov:
All countries have realized that the United States is not now such a standard ideal and a bulwark in democracy, a specimen. Probably, this effect will emerge. But it does not mean at all that this is why they will weaken their influence on the external economy, security and other areas of interaction. On the contrary, they will try to intensify it. As I said, it is critical for them to continue this international specialization, it is important to further strengthen the dollar as an international means of payment. And, what is still very interesting, what they'd never had before – in new conditions they will have to a certain extent to fight their high-tech corporations. We remember all these reprimands for violating the privacy policy (there were both, Facebook and Google). Up to now, of course, it is not completely clear whether they will find a common language, but the Democrats probably have more, let's say, chances to find a common language with corporations than the Republicans. But from this standpoint, this is in a certain sense a bad signal for us, since these corporations seek to monopolize high-tech markets, innovations – everything that relates to the innovative economy, where high-value-added goods are sold. This monopolization is already seen in the IT sphere by the examples of blocking; it affected our well-known faces and media personalities, it also affected Trump inside with his Twitter account. We have seen that they are quite active in interfering in politics, they have data, one of the main resources in the new economy – knowledge. And in volumes that the state does not have.