Today, a year after the tragic events in Kazakhstan, we can take a fresh look at the possible negative consequences of destabilization in this country. If it were not for the timely intervention of the CSTO, the situation could have got out of control and affect the interests of other states. This opinion was expressed by Andrei Chernobay, Military Analyst at the Belarusian Institute of Strategic Research, in an interview with BelTA correspondent.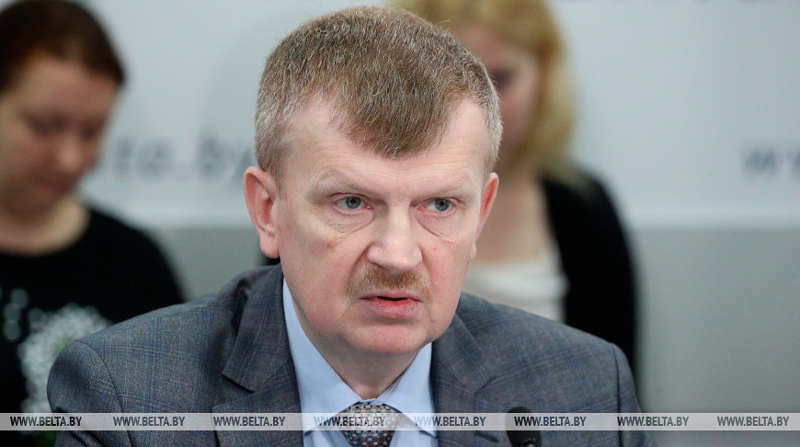 "Kazakhstan assumed the Presidency of the Commonwealth of Independent States since January 1, 2022. This means that the blow was delivered not only on this key Central Asian country, but on the entire integration association. If Kazakhstan became another hot spot on the world map, it would certainly affect the security of all other CIS member states. Uzbekistan, Kyrgyzstan, Tajikistan and Turkmenistan would suffer the most. In terms of transport infrastructure and, in many respects, economic ties, they would be cut off from Russia and Belarus. And being caught between an unstable Kazakhstan and even more unstable and unpredictable Afghanistan, these states would face serious threats," Andrei Chernobai said.
"Second, we see how radically the foreign policy situation in the European region has changed over the past year", the BISR analyst continued. "There is no doubt that the West would certainly use unstable Kazakhstan in the interests of a global confrontation with the Russian Federation. The presence of more than 7.5 thousand km of land border between the two countries would only contribute to a variety of provocations against Russia. Therefore, only strong operational actions of the CSTO in January 2022 were able to prevent the development of a number of negative scenarios in the post-Soviet space", Andrei Chernobai added.