On August 10, the BISI office was visited by journalists of the Polish "Myśl Polska" weekly who before had attended a "Big Talk" with the President of the Republic of Belarus. In the format of a concerned and constructive dialogue, the sides shared views on the existing status and prospects of Belarusian-Polish relations, on the progress of integration processes in the region. BISR ...
Part of the high-level International Conference "Central and South Asia: Regional Connectivity. Challenges and Opportunities" (Tashkent, Uzbekistan), there was an inaugural ceremony of th...
In order to expand scientific and expert relations and practical interaction with foreign analytical structures, on May 27, 2021 the Belarusian Institute of Strategic Research (BISR) sign...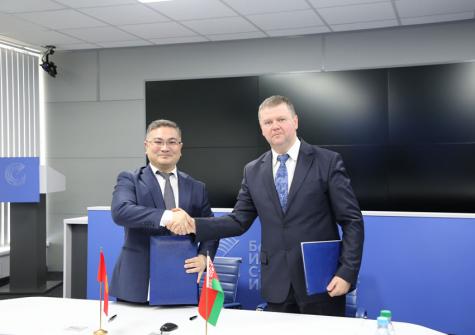 On May 7, 2021, BISR Director Oleg Makarov gave a video interview to the leading Chinese media – the CCCPC media holding People's Daily and Xinhua News Agency, on the eve of the Communist...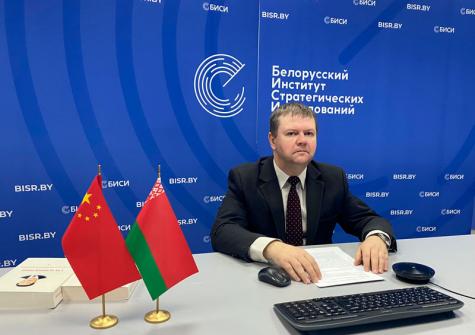 BISR is continuing the cycle of presentations dedicated to the findings of the study "Values of the Modern Belarusian Society". On April 22, BISR analyst Svetlana Alejnikova made a prese...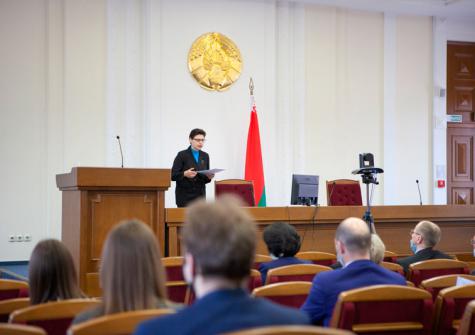 On March 30, 2021, with the support and close cooperation with the Belarusian Institute of Strategic Researches, the Belarusian State University (BSU) hosted the opening of the Student An...