On March 23, 2021, Director of the Belarusian Institute of Strategic Researches Oleg Makarov met with Ambassador Extraordinary and Plenipotentiary of France to Belarus Nicolas De Lacoste....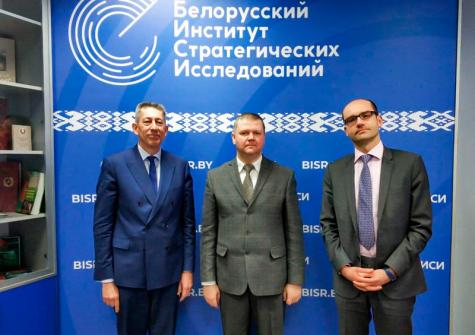 On March 10, the Administration and analysts of the Belarusian Institute of Strategic Research (BISR) held a virtual round-table with colleagues from the Institute for Political and Inter...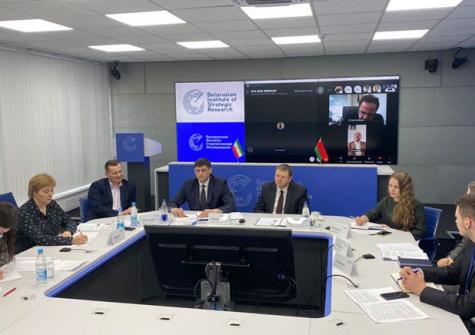 The management and analysts of BISR took part in the XXIII Eurasian Economic Forum on October 7 and 8, 2020 in the format of a video conference. Marmara Group, Turkish Foundation for Stra...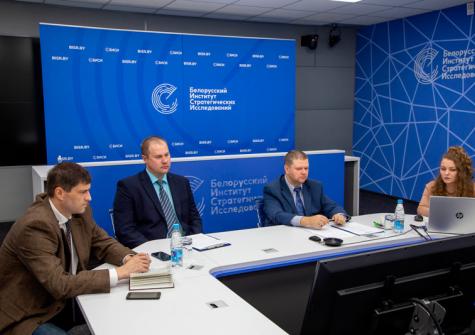 On October 7, 2020, at the BISR site, the Director of the Institute, Oleg Makarov, met with the Extraordinary and Plenipotentiary Ambassador of the Republic of Azerbaijan in the Republic ...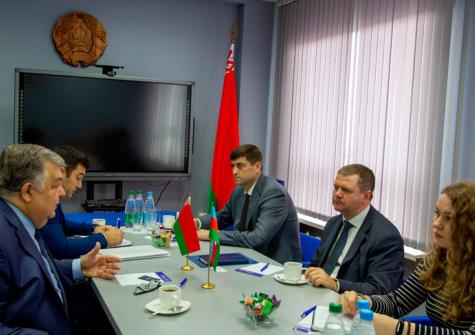 As a continuation of the cycle of videoconferences with foreign partners, on October 2, 2020, a discussion was held between the management and analysts of the BISR with the Head of the Center for Eurasian Studies at the Institute of International Politics and Economics of Serbia, Dusan Prorokovic. The parties discussed the current domestic political situation in Belarus, the prospect...
BISR Director Oleg Makarov, as the national representative of the Republic of Belarus, participated in informal UN consultations on the draft final report of the Open-Ended Working Group on Developments in the field of information and telecommunications in the context of international security, which took place on September 29-October 1 in the format of video conferences. During the ...