On the 9th of December, the BISR analyst Anton Dudaryonok took part in the round table «Kazakhstan in the Modern World. The leadership factor of N. Nazarbayev», organised with the assistance of the Embassy of the Republic of Kazakhstan in the Republic of Belarus. Deputies of the House of Representatives of the National Assembly of the Republic of Belarus, prominent cultural figures, a...
On October 7, 2020, at the BISR site, the Director of the Institute, Oleg Makarov, met with the Extraordinary and Plenipotentiary Ambassador of the Republic of Azerbaijan in the Republic ...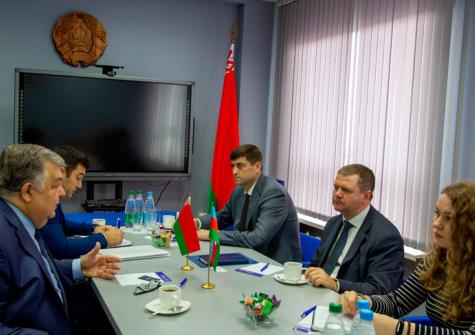 As a continuation of the cycle of videoconferences with foreign partners, on October 2, 2020, a discussion was held between the management and analysts of the BISR with the Head of the Center for Eurasian Studies at the Institute of International Politics and Economics of Serbia, Dusan Prorokovic. The parties discussed the current domestic political situation in Belarus, the prospect...
"We must firmly develop a spirit of openness, expand exchanges and cooperation, adhere to the principles of 'hand in hand', 'do not open hands', as well as 'tear down walls' and not 'buil...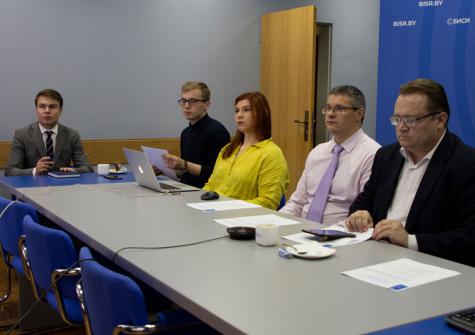 As part of the development of international cooperation and the promotion of the track of expert diplomacy, on 4 September, the director of the Belarusian Institute for Strategic Research, Oleg Makarov, met with the Ambassador Extraordinary and Plenipotentiary of the Islamic Republic of Iran to the Republic of Belarus, Saeed Yari. ...
Within the framework of international cooperation on September 2, the Belarusian Institute for Strategic Research continued the series of round tables in the video conference format under...