As part of the second day of the SCO international conference, on 24 March 2023, Oleg Makarov made a speech "Building Peace and Prosperity within SCO Space through Consolidation and Coope...
The BISR delegation headed by Director Oleg Makarov has commenced its work at the international conference of analytical centers of the Shanghai Cooperation Organisation (SCO) "Reconnect ...
BISR analysts in cooperation with the Embassy of Belarus in Brazil took part in a virtual discussion "Managing multilateral mechanisms with China: the BRICS example." The conference was ...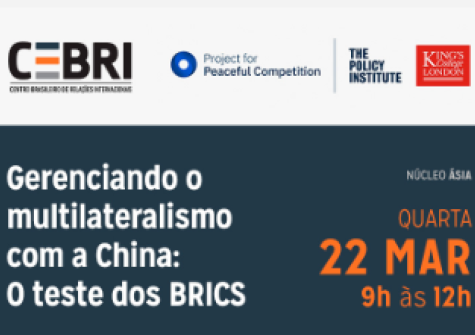 On March 20, 2023, the Belarusian Institute of Strategic Research hosted an expert meeting with the Rector of the Diplomatic Academy of the Russian Foreign Ministry, Doctor of Law Alexander Yakovenko. Within the framework of the interested discussion, issues of increasing the efficiency and scaling up of Belarusian-Russian cooperation in areas of mutual interest, taking into account ...
On February 8, Russian Institute for Strategic Studies Director of Mikhail Fradkov held a working meeting with the head of the Belarusian Institute of Strategic Research (BISR) Oleg Makar...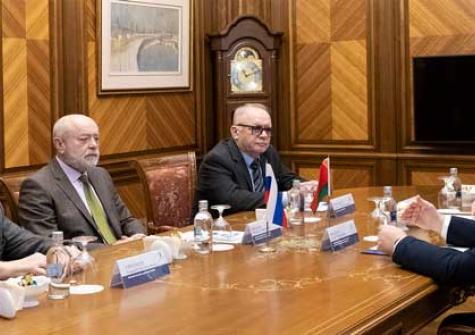 On 9 February 2023, the analysts of the Belarusian Institute of Strategic Research (BISR) met with John Ruhoff, Deputy head of the diplomatic mission of the Swiss Confederation in the Rep...