On January 17, 2022, the Belarusian Institute of Strategic Research (BISR) held an expert seminar "The image of the future through the prism of the draft Constitution of the Republic of B...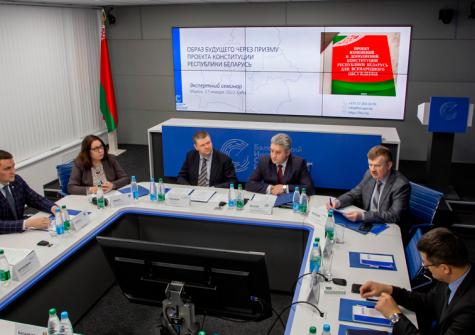 On January 12, 2022, the Belarusian Institute of Strategic Research took part in the international research conference "Three decades of the Belarusian-Chinese relations and a community o...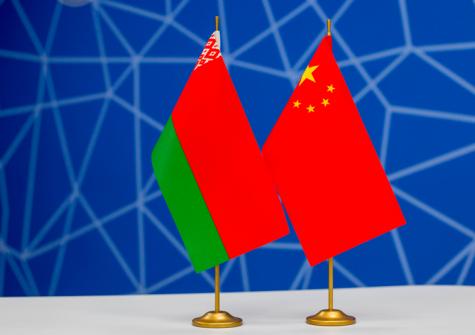 On December 10, 2021, Nur-Sultan hosted the International Scientific and Practical Conference "Leadership. Stability. Progress", dedicated to the 30th anniversary of Independence of the R...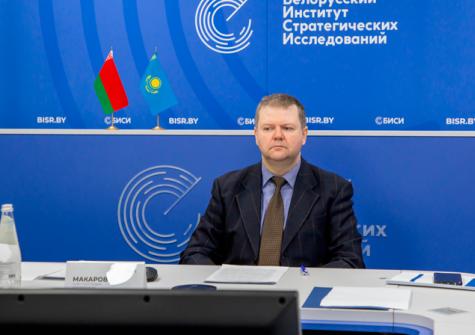 On November 08, 2021, BISR held a round table "Expert dialogue as an element of strengthening the Union State". Along with the BISR management and analysts the event was attended by Igor...
On October 21, 2021, BISR analysts held a round table with Chairman of the Presidium of the National Academy of Sciences of Belarus Vladimir Gusakov. The meeting was also attended by Acad...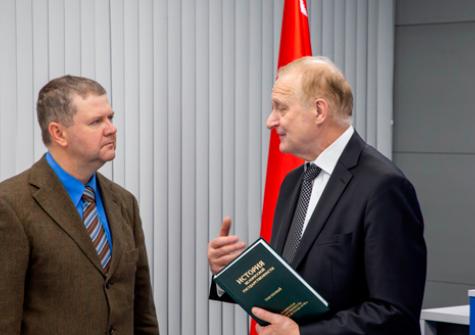 The higher education system requires qualitative advancing and integration into the economy of the future. This opinion was reached by the participants of the expert seminar held in BISR...