On December 10, 2021, Nur-Sultan hosted the International Scientific and Practical Conference "Leadership. Stability. Progress", dedicated to the 30th anniversary of Independence of the R...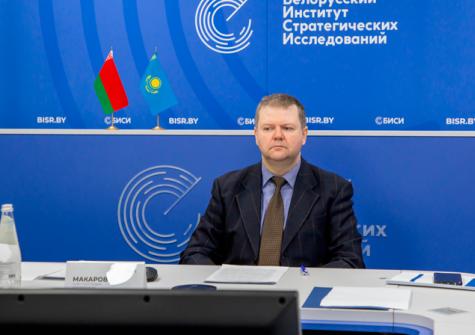 On June 25, 2021, the Belarusian Institute of Strategic Research hosted the Belarus-Kazakhstan International Conference "On reforms and transformation in Kazakhstan and Belarus at the cur...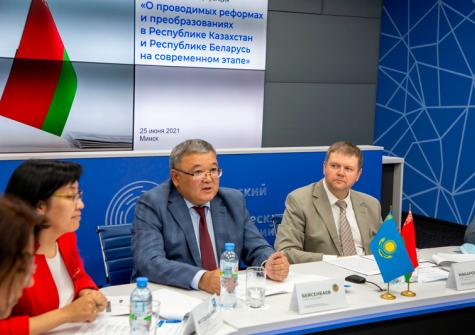 On the 9th of December, the BISR analyst Anton Dudaryonok took part in the round table «Kazakhstan in the Modern World. The leadership factor of N. Nazarbayev», organised with the assistance of the Embassy of the Republic of Kazakhstan in the Republic of Belarus. Deputies of the House of Representatives of the National Assembly of the Republic of Belarus, prominent cultural figures, a...
On November 12, analysts of the Belarusian Institute for Strategic Research Anton Dudaryonok and Yuri Yarmolinsky took part in a round-table titled: "The Gates of Eurasia: the experience ...